About Us
Welcome to Artworks Taxidermy™, a custom design wildlife art studio with the discriminating hunter in mind. A professional taxidermist since 1974, owner Michael Jankovsky established Artworks Taxidermy™ in 1994 to fulfill the need for an alternative to the quick-turn production method of commercial taxidermy.
Our talented crew produces unique, innovative and trend-setting taxidermy to meet your highest expectations. We are committed to superior craftsmanship and personalized customer service. Artworks' goal, from the smallest to the largest projects, is to "capture the memory of your hunt for a lifetime."

Artworks' facility is modern, spacious and fully secure. We are an "Exception to Designated Port," USDA approved and located close to Denver International Airport. Our expertise at working with overseas shipping agents ensures the safe and expedited arrival of your trophies to our facility.

Discover what our clients already know. We guarantee infinite value through the superior results and service that you deserve.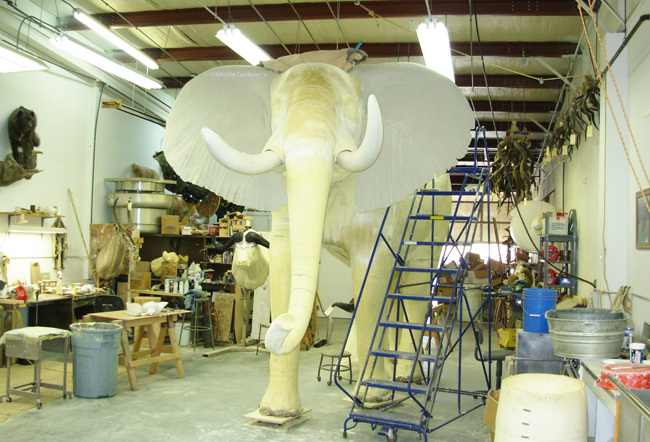 ©2010 Artworks Taxidermy™ is a trademark of Artworks Taxidermy Inc. All rights reserved.